(with alphabetical order)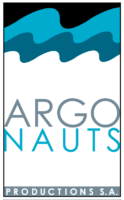 Argonauts Productions SA
Argonauts Productions SA, one of the leading audiovisual production companies in Greece, was founded in 2003 by Panos Papahadzis, a producer with more than 50 feature films in his career. Our films, domestic productions and international co-productions, have seen the success of numerous awards, box office hits and presence at the major film festivals. Argonauts focuses on meeting the needs of any project with optimum production value on screen. With a true knowledge of the country's locations, a vast network of skilled professionals, and expertise in legal, tax and all production related aspects in Greece, we deliver exceptional full package services at all stages of productions.
Producer: Panos Papahadzis
Argonauts Productions S.A.
27 Zaimi street, 106 82 Athens – Greece
Tel: +30 6974269949, +30 210 8257 177, +30 210 8257 178
Email:[email protected]
www.argonautsproductions.gr

---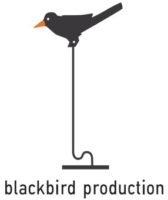 Blackbird production
Producer: Εleni Kossyfidou
blackbird production
Digeni Akrita 3, Athens 11471
Tel: +30 6946127354
---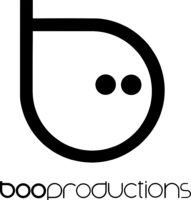 Boo Productions
Boo Productions is an independent production company, focusing on feature films, TV programs, and commercial spots. Since its launch in 2007, it has produced and co-produced an impressive slate of multi-awarded features in international film festivals, and has provided production services in numerous foreign productions. Its commercial arm has been part of many of the industry's most successful campaigns, with many prizes at the domestic Advertising Awards.
Producers: Iraklis Mavroeidis, Angelo Venetis
Boo Productions
Tel: 210 6100730 | Fax: 210 6106790
Email: [email protected]
www.booproductions.gr
---

CL PRODUCTIONS
CL PRODUCTIONS is a Film and Television Production & Service Company. It was formed in 1989 by Costas Labropoulos and it has a huge filmography with more than 190 feature films, documentaries, tv shows and major events. It has also an impressive presence in the national audiovisual field as it  provided the production execution for many international films, which had shootings in our country.
Producer: Costas Labropoulos
CL PRODUCTIONS
65 Vrilissou str, 11476 Athens – Greece
Tel: +30 210 6412700 | Fax: +30 210 6412709
Email: [email protected]
www.clproductions.gr
---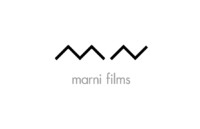 Marni Films
Marni Films is a young independent company, based in Athens, that produces shorts, features and creative docs by filmmakers at their first steps. Our goal is to keep greek cinema's new wave alive by supporting young artists and delivering innovative productions for tv, cinema and internet platforms. At the same time, we produce selective commercial spots and we service foreign productions.
Producer: Phaedra Vokali
Marni Films
Tel: +30 210 3228860, +30 693 6714601
Email:[email protected]
www.marnifilms.gr
---


Pan Entertainment SA
Pan Entertainment SA was founded in June 1999. Her productions have participated and have been awarded in many festivals in Greece and abroad.
It trades in all areas of audiovisual production: motion pictures, television productions and television advertisements.
It provides production and post-production services, while possessing special know-how and expertise in new technologies, especially in the networks and electronic distribution of digitized audiovisual material.
Producer: Constantinos Moriatis
Pan Entertainment S.A.
Chrysostomou Smyrnis 44, 15233 Halandri, Athens – Greece
Tel: +30 210 6985050, +30 6942050084
www.pan.com.gr
---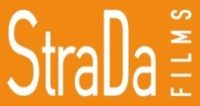 StraDa Films
Major independent production, distribution and sales company founded and directed since 1995, by ex-Canal+ executive Mr. Takis VEREMIS. StraDa Films is the mother company of fully owned StraDa Productions, with a strong track record of producing features and documentaries and co-producing with European and international partners. StraDa's coproduction credits include "MYSTERE PAUL", "BON PLAN",  Eric Rohmer's "TRIPLE AGENT" and Jeremy Podeswa's ("Game of Thrones") "FUGITIVE PIECES"
Producer: Takis Veremis
StraDa Films
15 El. Venizelou St., 17671 Kallithea Athens – Greece
Tel: +30 210 9590120 | Fax: +30 210 9582216
Email: [email protected], [email protected]
www.stradafilms.gr
---
"Members' List is continuously updated"